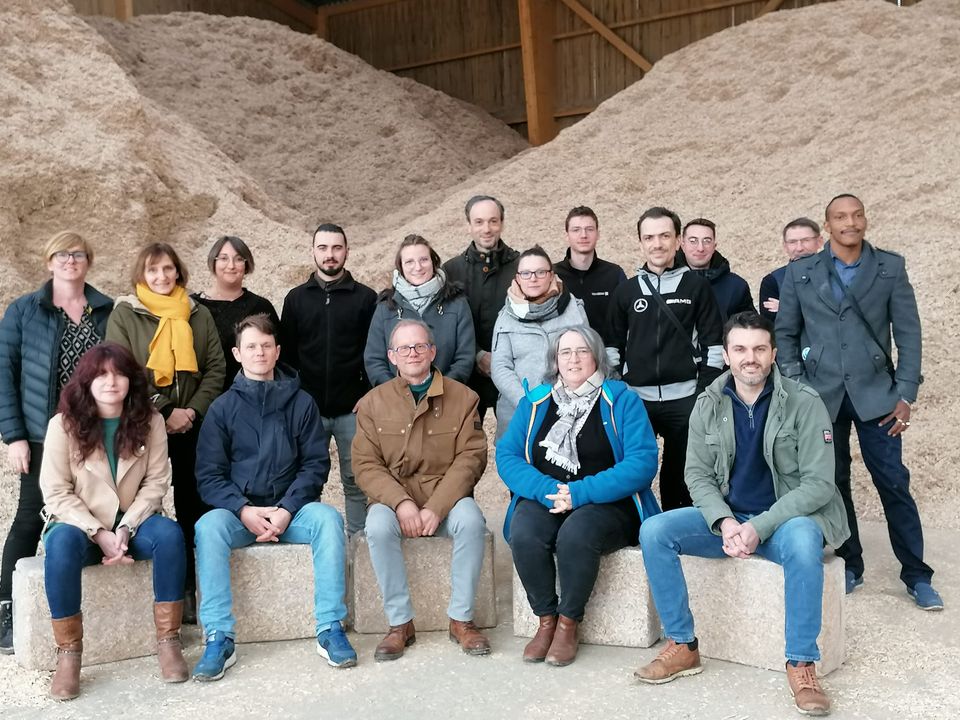 Novabiom devient une entreprise à mission avec sa raison d'être. Notre objectif est d'être cohérent avec notre projet d'entreprise , d'aller au delà de notre engagement , de mettre en œuvre des actions et d'atteindre des objectifs concrets. Retrouver nos engagements Novabiom sur notre page engagements durables.
Our reason for being:
To create quality, ecological miscanthus solutions anchored in the territories, with the farmers.
We are committed, with the cultivation of miscanthus, a diversification crop, to contribute to a new model of regenerative agriculture to pass on a better land to future generations. We contribute to an agriculture that is a solution for the environment, restores life to the soil, stores carbon, preserves water quality and promotes biodiversity.
Novabiom, the driving force behind this sector, which it initiated in 2006, supports farmers in the successful establishment, production and development of their miscanthus crop. Novabiom with its partners, participates in a dynamic territory. Farmers recreate links through the use of miscanthus, in short circuits, in the service of a circular economy and thus become actors of their territory.
Novabiom, with the miscanthus sector, is a player in the bioeconomy. We cultivate a spirit of innovation, participate in the development of new bio-based products and deploy activities of primary processing of miscanthus.
Novabiom puts quality at the heart of its actions as well as its human relations.