Novabiom: the specialist in new plant biomasses
Since 2006, Novabiom has been dedicated to the development of miscanthus cultivation and valorization in France and in Europe. The company is participative and gathers 25 partners, most of them farmers, all willing to commit to a sustainable and meaningful project.
Novabiom is at your service:
Des agriculteurs, pour la fourniture des plants de miscanthus giganteus et l'implantation de leur culture
Des utilisateurs : pour leur approvisionnement en produits miscanthus bruts ou transformés.
Novabiom has planted more than 7,000 ha in France and Europe and produced more than 150 million rhizomes since 2006.
Nous vous accompagnons pour valoriser votre miscanthus :
The valorization of miscanthus cane is a key step in your project. In order to initiate installations on your territory, to meet market demands and to develop local use projects, Novabiom offers you annual or multi-year buy-back contracts at guaranteed prices.
Nous proposons des contrats de 90 à 100 euros/Tonnes (récolté/stocké) sur 10 ans, pour approvisionner nos marchés de négoce.
We also offer Starter contracts that allow you to consider marketing in a second time by yourself but which ensures a safety net, sometimes necessary to make the decision to start a miscanthus project on your farm.
Miscanthus markets are in full development. Whether for litter, energy or mulch, you can consider developing your own marketing on your territory. Interesting prices of valorization, between 100 and 200 euros/T in bulk, with yields between 10 and 20T/ha.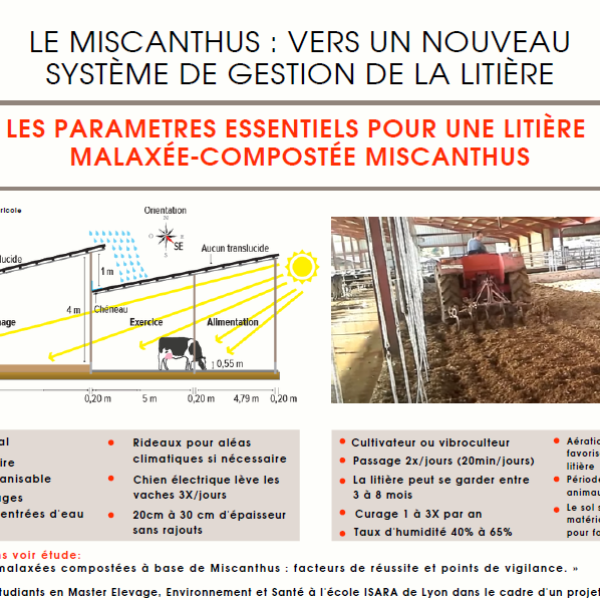 17 mai 2023
L'infographie ci-dessus vous montre un résumé d'une étude de la litière miscanthus malaxée compostée et…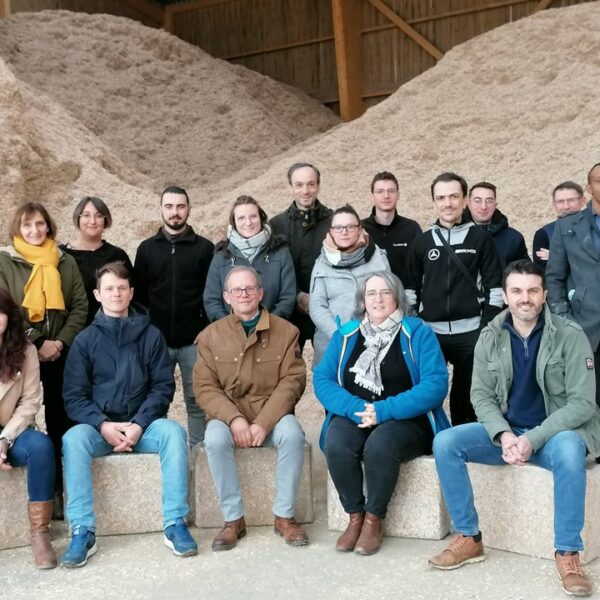 March 29, 2023
Novabiom becomes a company with a mission and a reason for being. Our objective is to be consistent...